We pray the Lord will touch your life today and
that you will feel his presence in a new and special way! OPEN THE GATES: Isaiah 22:22

Dr. Terence L. Mayes Sr.

Please Join-- Mayes For The Director Of Church Growth And Development 2016
Prayer line every Tuesday @ 8:00 PM (CST) 9:00 PM (EST)

Dial:

1-712-775-7031


Access code: 308938#

September 29, 2015- July 12, 2016

"THE GATES OF Favor, Provision, Wisdom and Protection" 10 OCT: YARD SALE & FRIEND'S, FAMILY & COMMUNITY DAY



11 OCT: CHURCH CONFERENCE



20 OCT: MARRIAGE MINISTRAY OF ST. PAUL MEET & GREET 24 OCT: 1ST QUARTERLY CONFERENCE

29-30 OCT: 2016 PLANNING MEETING

14 NOV: PRESIDING ELDER'S PLANNING MEETING

Remember the 2015/2016 Conference Year started July 1, 2015!

ATM SAFETY TIPS

The holiday season is fast approaching. If, like me, you have a debit card, the following "

ATM Safety Tips

" may be of use to you. These guidelines may not work (be convenient) for everyone, but I've found them extremely useful in my travels. I was advised by some of my military cohorts who are in law enforcement to combat this safety issue by:

Not using PIN numbers, especially at ATMs
Always select "CREDIT" when using debit card in stores
Using a credit instead of debit card wherever possible (use PIN here)
Requiring picture ID to use your card(s)
Not carrying large amounts of cash, or none at all if you can get by

Please click on the EVENT LIST link to the left for additional information about each event.
Weekly Schedule
Sunday, Church School - 10:00 AM
Sunday, Worship Service - 11:00 AM
Wednesday, Empowerment Time (Bible Study) - 6:00 PM
Office Connection: (423) 267-6869

Welcome
May this Ministry and its congregation offer you the opportunity to grow spiritually. We trust that you will be uplifted and encouraged as we share together in fellowship. May your burdens be lifted, may you feel comforted and as the Lord reveals His plan and purpose in your lives, may you be inspired and encouraged to become active and involved. We are a group of people who love the Lord and that makes for a caring and sharing church where the Work is all Divine.

Be encouraged with God's Word: John 15:5

"I am the Vine, you are the branches. If a man remains in Me
and I in him, he will bear much fruit"

God bless you and keep you - may His light continue to shine upon you.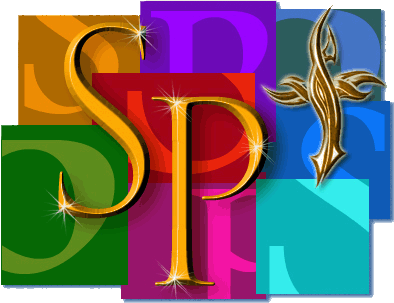 Bishop Jeffrey N. Leath, Presiding Bishop
Reverend Terence L. Mayes, Sr., Presiding Elder
Reverend Kenneth D. Love, Sr., Pastor
Reverend Paul C. Adkins, Associate Minister