Welcome
May our ministry and congregation offer you the opportunity to grow physically, mentally, and spiritually. We trust that you will be uplifted and encouraged as we share together in Christian fellowship. It is our prayer that your burdens be lifted, you feel comforted, and as the Lord reveals His plan and purpose in your life, you will be inspired and encouraged to become actively involved. We are a group of individuals who love the Lord and make caring and sharing a priority throughout the community of Greater Chattanooga.
- Pastor and First Lady Love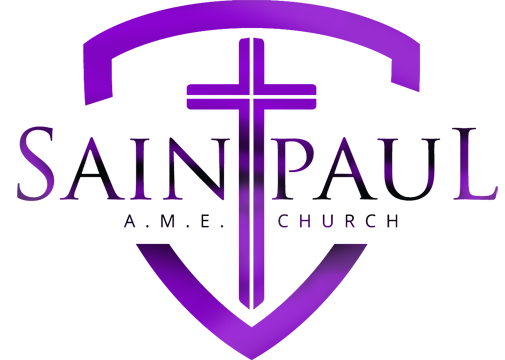 ANNOUNCEMENTS
(PLEASE VIEW ADDITIONAL INFORMATION VIA THE CALANDER AND/OR EVENT LIST LINKS)

2019/2020 CONFERENCE YEAR CHURCH THEME
"DROPPING EXCESS BAGGAGE"

26 FEB: ASH WEDNESDAY

3 MAR: How We Do Life Together Monthly Combined Bible Study




Olivet Baptist Church, Chattanooga, TN

8 MAR: DAYLIGHT SAVING TIME BEGINS

11-13 MAR: Midyear Conference/Celebration of Bishop and Supervisor Leath




Memphis, TN

13-15 MAR: WMS Retreat




Memphis, TN

21 MAR: Long Range Planning Meeting




St. Paul AMEC, Chattanooga, TN

4 APR: Conference Lay Organization Meeting




St. Paul AMEC, Chattanooga, TN

5 APR: PALM SUNDAY



12 APR: RESURRECTION SUNDAY

14 APR: How We Do Life Together Monthly Combined Bible Study




Olivet Baptist Church, Chattanooga, TN

22 APR: 3rd Quarterly Conference




St. Paul AMEC, Chattanooga, TN

26 APR: Missionary Night in White




St. Paul AMEC, Chattanooga, TN

5 MAY: How We Do Life Together Monthly Combined Bible Study




Olivet Baptist Church, Chattanooga, TN

17 MAY: Family & Friends Day Lead by Class #8




St. A.M.E. Church, Chattanooga, TN



WEEKLY SCHEDULE

Bible (Empowerment) Study - Wednesday, 6:00 PM
Sunday Church School - Sunday, 10:00 AM
Praise and Worship Service - Sunday, 11:00 AM

Bishop Jeffrey N. Leath, Presiding Bishop
Reverend Dr. Eva M. Settles, Presiding Elder
Reverend Kenneth D. Love, Sr., Pastor
Reverend Paul C. Adkins, Presiding Elder Emeritus, Associate Pastor